SPRING HAIR 2018
Congratulations you've survived the winter so I'm saying "Hello spring and hello new hair !" you deserve it after 3 long months of the cold. Just as the seasons change so does our hair inspiration, So lets treat ourselves this spring to a hair change and welcome in that sun kissed hair. In the autumn and winter months we tend to go to the darker side ,and then we are wanting to start changing up our hair again adding more variation of lighter colours , its just the circle of life right?! Don't worry as a hairdresser I understand the struggles so here is some of my favourite trends for this spring and tips on how to maintain your spring colour !
I'm totally vibin the golden blondes this spring with inspiration like Gigi Hadid to Khloe Kardashian these girls have got the creamy blonde down pat ! I do suggest this colour for all you blondies out there that are wanting more of a low maintenance blonde and just aren't quite ready to go platinum blonde. This colour is a combination of Golden + Icy blonde tones suiting most skin tones leaving us feel like we've just jumped off the plane from a tropical holiday all natural and sun kissed and making it versatile enough to last whatever 2018 bring us. For that extra beachy natural wave spray in AVEDA Texture Tonix and scrunch it all in , you're hair will be a beachy dream boat .
Not everybody wants to go blonder in spring so don't worry brunettes we still have you covered. Baby lights are what it's all about right now. With richer roots adding a mix of lighter brown tones through the ends to create variation a very subtle ombre'. The maintenance of Keeping this colour fresh at home is easy with our AVEDA Clove - A plant based shampoo for brown and honey tones , rejuvenating and refreshing our colour leaving it all silky and shiny just how we like it !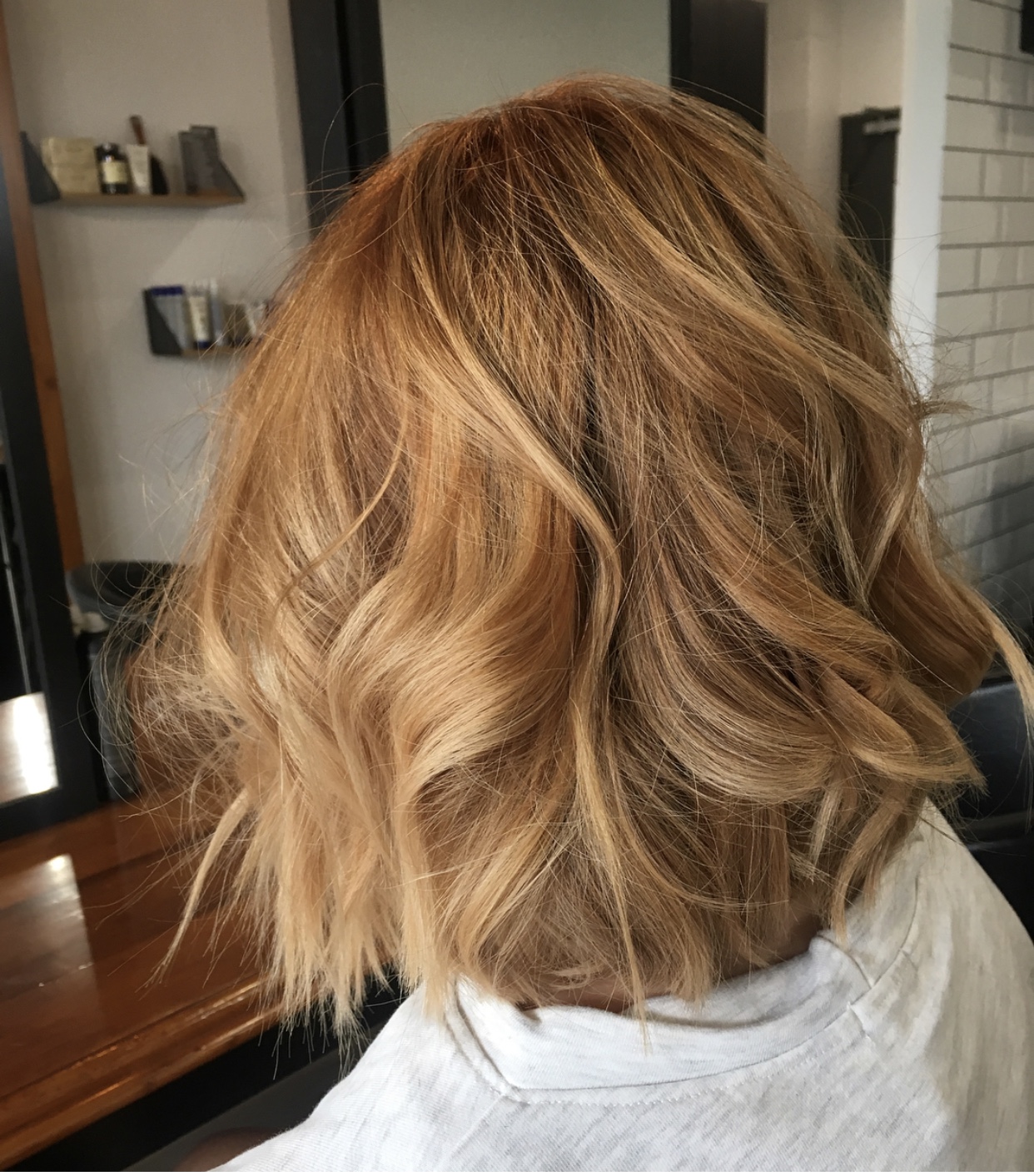 ahh dont we all just love a good strawberry blonde? I know I do! I'm totally loving rich, dimensional strawberry blonde & sunkissed red heads. Keeping a variety of lighter colour through these reds, makes it feel like spring and summer combined. Shades that perfectly match the season. Upping up the blonde but never abandoning our trademark ginger! A beautiful Blunt bob stylecut compliments this colour so well. This style cut is perfect for straight or wavy hair !
Last but not least my favourite cut! a beautiful pixie cut. Making this cut wispy around the edges, and wispy face framing, to create a feminine texture. Leaving a bit of length on-top, for a soft textured look that will suit any face shape. So elegant and chic! The best thing about a pixie cut is that its so much cooler in the warmer months and its less blow drying time! Sounds like a dream right less maintenance!